What Will Tomorrow Bring? A Day With My Mother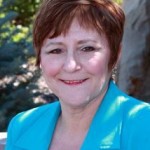 Who knew what was coming?
I didn't. I assumed that lots of the stuff my mother shared was simply because that's how she was.  She didn't ever talk about menopause so I assumed women of my family didn't have any problem with the change of life. (Boy was I wrong.)
At some point, things changed a lot in my life. My eyesight started to decline. The convergence of a late in life separation, unemployment and buying a house overlaid with menopause sent my memory away – and I still haven't found it all.
I'm learning coping strategies and alternate cues and yes I'm doing fine. And no one thinks I look my age, which is always a good thing.
My mother is eighty-two. She is two years post a diagnosis of Alzheimer's disease. She's been on a number of medications and while each has helped her short term memory, their side effects have diminished her quality of life enough that we've taken her off them. It looks as if this last prescription might be the right one. She's calmer and less prone to anxiety attacks. And she's not nearly as confused as she was.
At the recommendation of her doctor, she signed a Personal Directive, which is legal speak for a legal document giving someone else the right to make her decisions, if that becomes medically necessary. So whenever she has a medical issue, she calls me, because I'm her agent. The irony of this is that she and I have never been particularly close. Yes, we've maintained a relationship but I have felt much closer to other women my mom's age – women who are dynamic and active. But I am her agent and I am responsible.
If you've read my earlier posts, you know that I'm a hero, so this isn't difficult – one of my traits is that I can be counted on to complete whatever needs to be done.
Mom called this morning before work to say she'd fallen. I immediately asked her some questions to determine how she was and to ensure she could follow the conversation, because she's had two strokes. Small ones, but-. Rather than going to work, I drove to her house, about thirty minutes away. She was scared and crying but we got things organized. I left a note for homecare, got her to brush her hair and her teeth (and then put them in) and borrowed a wheelchair. We went to Urgent Care and checked in.
And waited.
And waited.
One hour.
Two.
Three
Four.
They slipped an examination by a doctor in there and an x-ray. And we waited.
My mother alternately worried and waited. Anxiety clawed at her. At times she couldn't remember more than her name and the pain in her foot. She got confused about which facility we were at. She always knew she was with me (losing recognition of her family is coming but it's not here yet), but she couldn't remember what had happened to her foot.
We'd forgotten about breakfast and it was well past lunch by the time we were finished.
But all is well. Probably a cracked bone in her foot. No cast. No pain meds. No follow up unless it gets really sore.
It was the longest time I've spent alone with Mom in a long time. I saw her frustration at not being able to remember. I saw her obliviousness to her memory status. I felt her panic – at times it was palpable. And I saw how far she's gone down this path.
It's not pretty. And it definitely takes a lot of courage to get up every day while the whole world knows you're going to lose another fragment of your past. Today she knew me. But I'm not so sure about tomorrow. Or the day after.