Substance Abuse Disorder or Who Me? A Junkie?
In the thirties, when the founders of Alcoholics Anonymous concluded that alcoholism was a disease, people were outraged. Everyone knew it was a moral weakness and nothing more. How times have changed.
Today Substance Abuse Disorder is considered a mental illness. The DSM-V defines it as "A maladaptive pattern of substance use leading to clinically significant impairment or distress".
To put it into simpler language: Addiction is defined as a chronic, relapsing brain disease that is characterized by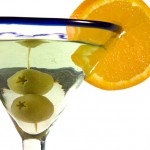 compulsive drug seeking and use, despite harmful consequences. It is considered a brain disease because drugs change the brain – they change its structure and how it works. These brain changes can be long lasting, and can lead to the harmful behaviors seen in people who abuse drugs.
According to the DSM –V, to be diagnosed, a person must have at least two of the following symptoms:
 Recurring substance abuse which interferes with work, social or family life and play.
Using in situations which are physically hazardous (e.g. Drunk driving)
Continued use in spite of problems made worse by using.
Increased tolerance: i.e. it takes a lot more of the stuff to get high.
Withdrawal: lack of use causes pain and discomfort.
Heavier use than intended.
Persistent desire and unsuccessful attempts to cut down or moderate usage
Much time and effort is put into securing the substance, using and recovering from it.
Important personal activities and goals are given up or reduced for substance use.
Substance use is continued in spite of knowledge of its detrimental effects.
Craving for the substance is present.
Causes of Substance Abuse Disorder As with so many issues manifesting in the brain, there is little hard evidence about the causes of this disorder. Two people coming from the same gene pool and with the same early family life will often end up with vastly different results (see earlier posts on family roles). But that doesn't change certain facts:
Alcoholics and drug addicts are more likely to have an addicted parent.
Greater likelihood to have grown up in emotionally barren families
Lack of parental attachment
Socialization factors in early life may also be considered:
• Extremely shy or aggressive classroom behaviour
• Poor coping skills
• Poor school performance
• Isolated from peers or association with an inappropriate peer group
• Perception that drug-use behaviour is acceptable.
What is the difference between a bad habit and an addiction? The primary difference between these two is the matter of choice. People choose a habit, but addicts have lost the freedom to choose whether or not to use. This is probably the hardest element for others to understand: the addict does not have a choice. The chemical of choice becomes as necessary as breathing. From the outside we can see the destructiveness of the individual's choices, but as with all mental illnesses, the patient lacks the insight to see their own behaviour and its outcomes in the way that the rest of the world sees it. So if something critical comes along, a person can give up a bad habit, but that's not as likely with an addiction. In spite of all his/her best intentions, the addict is unable to quit on their own.
Common addictive substances include:
• Alcohol
• Amphetamines
• Caffeine
• Cannabis• cocaine
• hallucinogens
• inhalants
• nicotine
• opioids
• phencyclidine (PCP)
• sedative-, hypnotic-, or anxiolytics
We can become addicted to almost anything. Prescription medications are one of the fastest growing categories of drug addiction. This feeds another fast growing abuse of drugs by teenagers who steal their parents prescribed medications and combine them with other pills and/or booze to create a high. Unfortunately, such combinations are often lethal and the kids don't know enough to tell the difference between a friend who's high and one who's dying.
All of the above named chemicals pass through the blood/brain barrier and impact the structure and functioning of the brain. When we abuse our gray matter over periods of time, we risk our very survival. Babies are often born drug addicted. And many are born with Fetal Alcohol Spectrum Disorder, which includes low birth weight and decreased muscle tone, as well as delayed development in the major areas of thinking, speech, movement and/or social skills.
Outside of the DSM, gambling, internet, sexual activities and a variety of other actions are also recognized as addicting. And recently, food has also been added to the list of addictive chemicals. (This is my substance of choice. I'm grateful to have been abstinent from sugar and between-meal snacking for almost thirty-two years, but that's a post for another day.)
Addiction is a difficult medical problem, for people with this disorder often aren't aware enough (or honest enough) to admit to what they're doing and how much they're using. But in the meantime, they're tearing apart families, ruining their reputations and behaving in ways that shorten their life. If a person comes to me as a client wondering if a loved one has an addiction, I usually tell them to guess at how much that person is using and then double it and double it again. Remember, addicts are very good at pulling the wool over the eyes of their loved ones.
As with every mental illness, the symptoms are behavioral. Families need to remember they didn't cause it, they can't control it and they can't cure it. But they don't need to enable the disease either.
Details, fact checking and lots of great information can be found at these sites:
http://www.minddisorders.com/Py-Z/Substance-abuse-and-related-disorders.html
http://www.dsm5.org/ProposedRevisions/Pages/proposedrevision.aspx?rid=431
http://www.emedicinehealth.com/substance_abuse/page2_em.htm
http://www.nami.org/Template.cfm?section=By_Illness&Template=/TaggedPage/TaggedPageDisplay.cfm&TPLID=54&ContentID=23049 http://www.medicalnewstoday.com/info/addiction/