Happy Birthday To Us, Happy Birthday to Us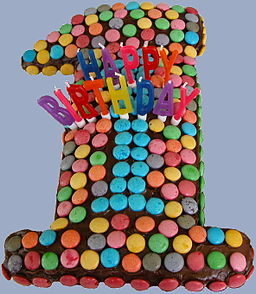 In September of 2011, I was looking for a class to learn how to use about using social media effectively and I came across a course by Kristen Lamb, called We Are Not Alone.  I signed up for the October class but I have to say a couple of lectures in, I was pretty confused and wondering what  I had gotten myself into. You see, it became very clear, very quickly that she expected us to blog. Yes blog. Regularly and consistently.
Oh my.
But a month into the class, I got to thinking about blogging and I realized that I didn't have to know how to do it, I just had to start. Eventually the fog would lift and I'd have some sense of what I was doing.
Who knew it was that simple?
More importantly than my journey into blogdom (blog world?) I took the course with about 100 other people who were in the same boat as I. We were all neophytes in the blogosphere, looking to find our way.
I stumbled into a community of like-minded people who were willing to support, share, inform and love each other as we found our way.
Can't participate for awhile? That's okay. Come back when you can.
Need to know something about Facebook or WordPress or a website? Somebody in our group will help.
Want to have a party to celebrate your release, birthday or child's birth? We're all ready to stand up to the bar for virtual margaritas.
Need support, a helping hand or a joke? Yep, you'll find those here too.
The course was valuable and full of information. But for me, the people who participated in the course are extraordinary. they've enriched my life. Made me laugh and cry (sometimes at the same time). They've informed and educated me. They've supported and encouraged and held my hand when I needed it the most. And for that I'll be eternally grateful.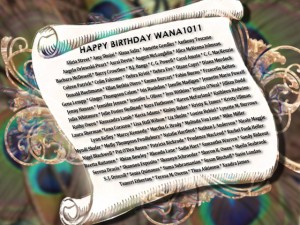 From the course, Kristen has gone on to create a WANA community and a Wana common on Flickr. Those are valuable additions for my work and fun. But the best gift ever is the wonderful people who came into my life one year ago this month. To each and every one of you, I raise my glass in a toast:
"To the best of humankind. Anywhere. Anytime. Thanks for sharing the journey."