7 Ways to Manage Your Life and Reduce Stress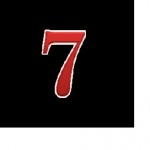 I have had an amazing response to my posts about burnout. Turns out that I'm part of a big group of people who are caught in the same chains. There is so much that needs to be done and so little time to get it all done. To make matters worse, Christmas is around the corner and we all know what that means. (By the way, I have 3 gifts hiding upstairs. YAY!)
I did some research and came up with a list of things to help me manage my life if I start feeling overwhelmed. some of them are fairly easy, but others…not so much. And yes, you have my permission to remind me of this post if it seems like I'm failing in the application of these simple steps.
1. Make a list of all the things you have to do.
I have discovered Evernote and I LOVE it. It's on my phone and both home and work computers. It is searchable by tags, so I make the list of things I need to do and tag it with the current date, to do list and overwhelm. Best of all, I can put a little box beside each item and then I can tick that item off when it's completed.
For some reason, I have more success creating this list when I'm at work. I will take a break and sit down in front of my work PC and start to come up with the items that need doing. Because I'm not at home (where these items need to be done) they come more easily to me. And because the list is everywhere, I can add to it whenever I want.
2. Sort and Prioritize the list.
I sort the list by areas. Mine usually include household items (fix the toilet or change lightbulbs), writing items (pages, edit a book as a beta reader, write a blog etc.), errands (buy a cartridge for my printer or lightbulbs) and things for my therapy practice (look up something, renew my membership in one of my professional associations) etc. I put those into a priority list. So if I'm getting company, the household tasks might take priority, but a deadline might mean i have to put writing first. And then, within the topics, I prioritize my lists. Yes, I have to write pages, but if I'm feeling behind on my beta reading, it nags on me and confounds my new writing. So I may decide to finish the beta read in a massive dose and get it off my plate.
3. Most of this type of lists talks about the importance of stopping activities that don't move you forward and saying 'no' to future requests. That is often much easier said than done for most of us. But I have learned that if I dread going to a meeting and am relieved when it's over and am delighted to leave, even though I like everyone there, it's time for me to resign. This kind of activity sucks the life and energy out of me and drains every bit of creativity I've got. So it's importnat to stop when isn't feeding my soul and use that time for me.
4. Determine how to attack your list. Some of us need to get the ugliest jobs off our list first. Others need to create a success experience, so do the easier or more pleasant things first. In truth, it doesn't matter. Simply approach it in the way that works for you. Not sure? Then try one way and make notes aobut your reaction. If you're doing the ugly things and still upset and aggravated, then best you do the easie, more pleasant items first.
5.If you are wedded to your planner, put these items in your planner with start and duration times. If you're not, then the list works great.
6. Determine what will give you the most reward and biggest bang for your efforts. Are you a race through and get it done kind of person or are you more likely to finish the list if you take regular breaks. You get to figure this out and then work in that way. There's no right way and you may find success using alternate methods at different times.
7. Are you the type of person who needs to pray about the list? Meditate? Journal? Great. Go for it. But if you're not, that's okay too. The goal is simply to get through your list so you can reduce your stress and maintain some peace of mind.